Mihm Enterprises Inc. is a full service General Contractor specializing in Historic Restorations. We have focused a lot of our time and efforts into being very involved in these tasks. We pride ourselves as being a contractor that is always looking for that unique and challenging project to keep us ahead of the rest in maintaining these architectural legacies.
Featured Project: Point Betsie Lighthouse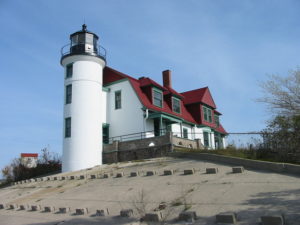 First lit in 1858 and serving Lake Michigan mariners for 153 years, the Point Betsie lighthouse in Frankfort Michigan is a landmark Mihm Enterprises is proud to have worked on.
The historical restoration of this building was completed in 2010 and covered both the interior and exterior. Work included both copper and wood shingle roofing, masonry, window and door resotration and painting and was awarded the 2010 Governors Award for Historic Preservation
2015 Michigan Historic Preservation Network Award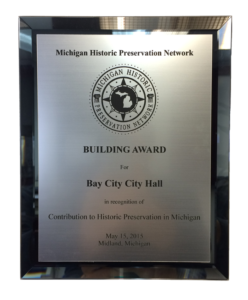 In recognition of contribution to Historical Preservation in Michigan in the restoration of Bay City Hall.
2010 Governors Award for Historic Preservation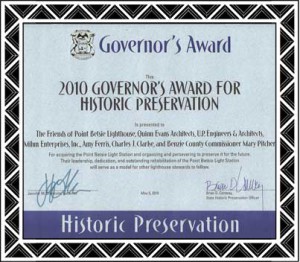 Awarded for the rehabilitation of the Point Betsie Light Station, Frankfort, Michigan.
2009 Governors Award for Historic Preservation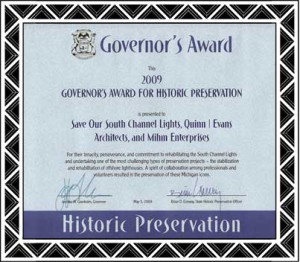 Awarded for the rehabilitation of the South Channel Lights, Lake St. Clair, Michigan