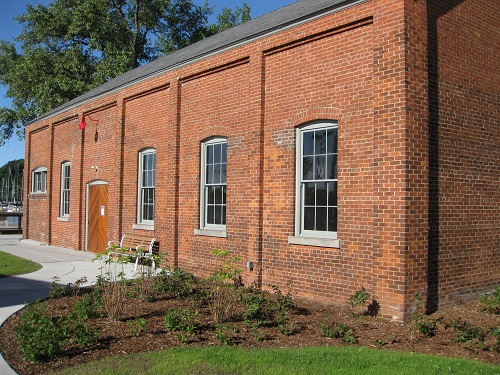 Ottawa Beach Pump House Restoration
Project: Historic Ottawa Beach Pumphouse Restoration – completed June 2015
Historical Interior and Exterior Restoration, lead paint abatement, masonry restoration, structural steel work, rough carpentry, window and door replication and restoration, finish carpentry and painting
Ottawa Beach Pumphouse project was performed in 2015.
The work consisted of: Replication of wood doors, restoration of wood windows & trim, Lead paint abatement, interior- concrete work, stripping and repainting of wood tongue & groove siding, interior & exterior painting work, new roofing installed, interior & exterior masonry restoration and new structural steel beams and lintels installed. Rough & finish carpentry. There was an official opening held out on the boardwalk over lake Macatawa where a city official cut the ribbon and speeches were made by 3 representatives.